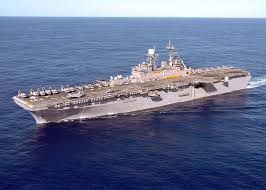 About Us
In 2008, when the work of the NATO specialist team was drawing to a close, the group of Navies and Classification Societies engaged in the Naval Ship Code Development agreed that a new body was required to continue the work of developing and updating the Code. The International Naval Safety Association (INSA) inaugural meeting took place in April 2008 and at this meeting 8 Navies and 8 Classification Societies who had been part of the specialist team agreed to take forward the work and establish the International Naval Safety Association. In 2013, INSA also took on the development of the Naval Submarine Code.
INSA is currently supported by thirteen Navies and seven Classification Societies and discussions are ongoing with several other organisations who have expressed an interest in joining. Many of the navies involved in INSA are now structuring their naval regulatory authorities around the Chapters of the Naval Ship Code and applying it in whole or in part to their new build and in-service warships. Some of the nations within INSA intend to apply the Naval Submarine Code in the same way.
INSA Membership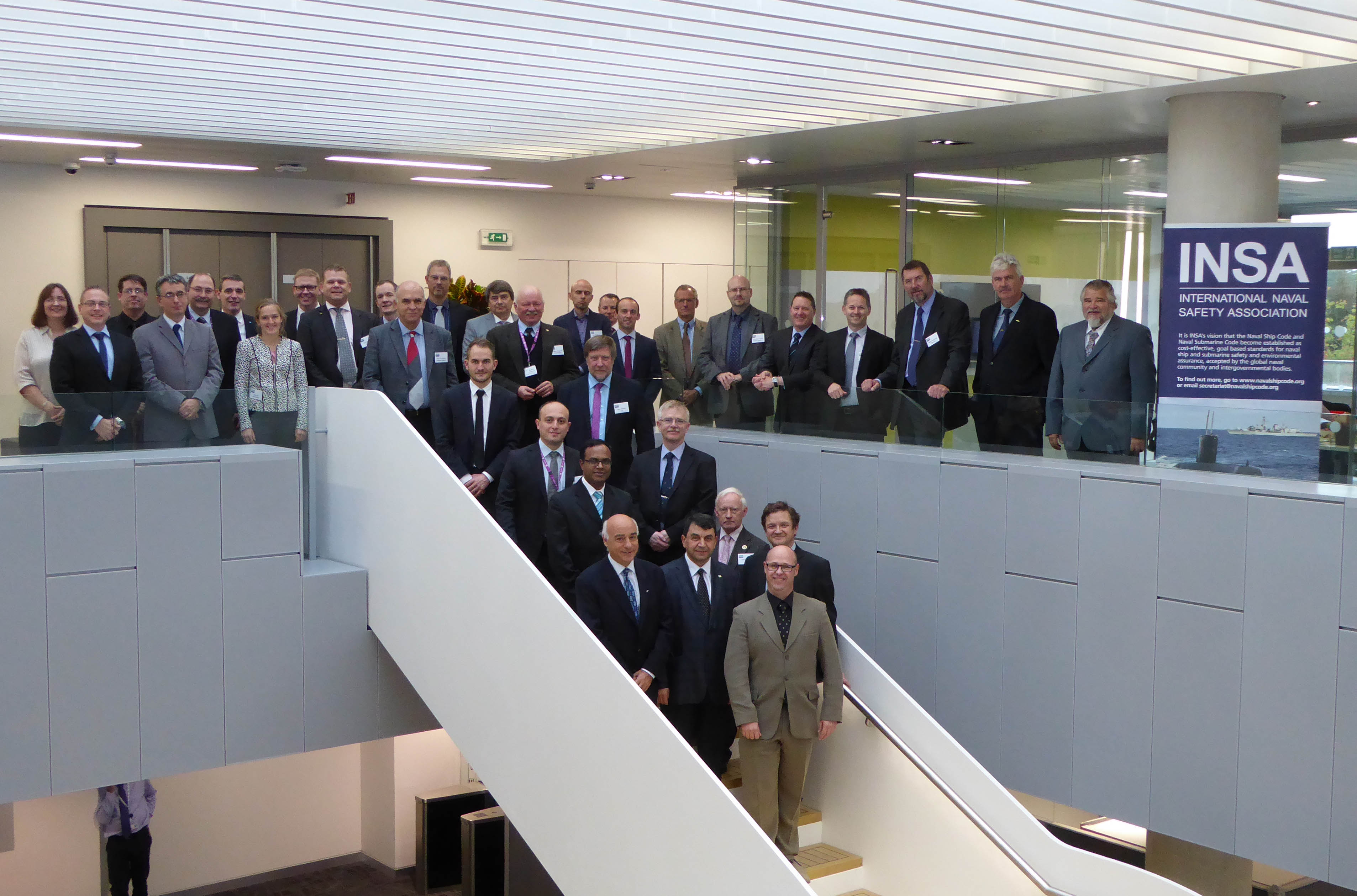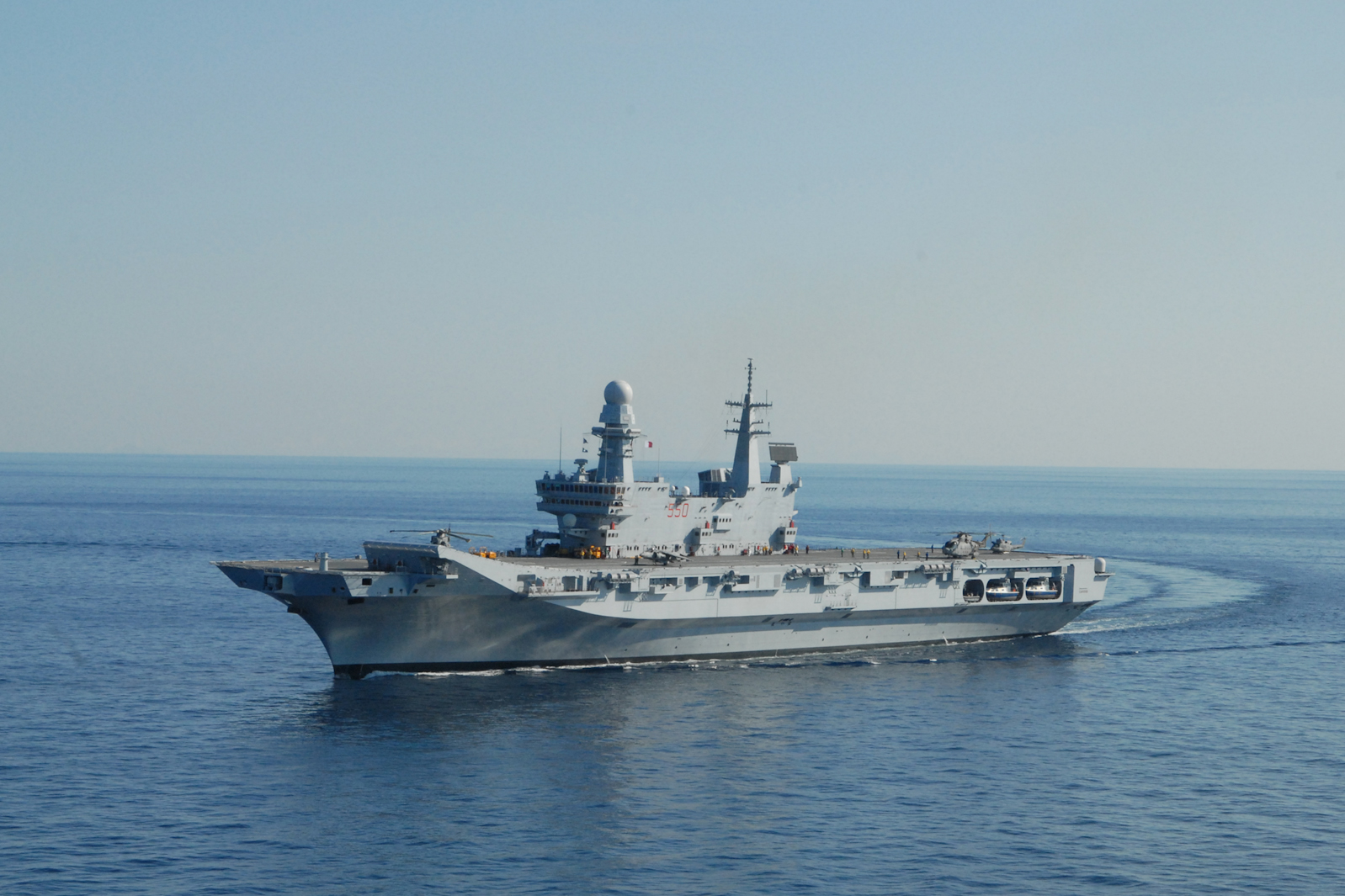 For Naval Organisations and Classification Societies
INSA Membership is open to Naval Organisations (Navies, Coastguards) and Classification Societies engaged in naval business and is subject to a minimal annual fee, although feedback on the Naval Ship Code is welcome from any user of the Code. Each year in October, the INSA members meet at the INSA Annual General Meeting (AGM) to discuss change proposals for the Codes, decide on future direction and set up working groups. The AGM also provides a forum for Navies and Classification Societies to share ideas and experiences, and reach a common understanding and a world body of knowledge to protect and sustain naval capability whilst effectively managing safety.
To enquire about joining INSA, please contact us.
Website access for Non-Members
INSA recognises that there are lots of interested parties (shipyards, designers, equipment suppliers) who are working with the Codes but who are not able to join INSA. INSA provides a separate non-member login area on the INSA website with access to additional documents. A webinar is hosted annually to engage and provide feedback to this group and recordings of previous webinars are also available. Register for a non-member login for access to this additional content and to be contacted about future webinars
To enquire about non-member access please register here.
INSA's work outside of the Codes
In addition to INSA's development work on the Codes, the membership also engages in work on some other areas of common interest.
Environmental Guidelines
Whilst the Safety Codes have been the primary focus for development since INSA was established in 2008, Environmental protection has been discussed frequently and is part of INSA's mission statement.
Since 2020, INSA has run an environmental working group focusing on the IMO environmental conventions, considering how they can be applied to naval ships. The group has developed guidelines to enable Naval Administrations to consider the way in which they apply the conventions within their Navy. The guidelines also reference some common interpretations of MARPOL which have been gathered by INSA members. These draft guidelines are currently being reviewed and further developed within INSA and are not currently available for public release. Those working with INSA navies on Environmental Protection can discuss obtaining a copy of the guidelines with that member.
INSA held a webinar on this work, a recording of which can be found in the videos section of the website (login required).
Autonomous/Unmanned Systems Work
In 2021 a working group was set up to explore unmanned aspects of interest to INSA members. The group were asked to investigate the developing technologies to and also consider the potential impacts on a host vessel (where applicable). The maturity of the technology and anticipated future developments were also considered and the group was able to categorise the various sizes and types of unmanned craft and presented their findings to the INSA membership.
The INSA navies have a particular interest in what the group categorised as 'Medium Unmanned Surface Vessels (Boats, length <24m)' and work continues to consider how Naval Administrations certify this type of craft. The work of IMO and other bodies working in this area is also under constant review as part of the ongoing work of the group.
Alternative Fuels
A working group undertook a review of the future landscape and options for naval fuels in 2022 as moves towards decarbonisation continue within the commercial marine market. This is a key issue for the INSA navies.
Frequently Asked Questions
Here are some of our FAQs. If you have any other questions you'd like answered please feel free to email us.
What is the Naval Ship Code?
The Naval Ship Code (NSC) is a goal based standard that determines a minimum level of safety for Naval Vessels. It is the formal document published by NATO (as ANEP77) which includes the Code and supporting guide.
What are the benefits of a goal-based standard?
A "goal-based" standard, rather than relying on the existing rules, considers what the ultimate safety objective of the designer might be, and will consider a range of alternative design approaches that will reach this desired goal. Thus, whereas in the past the rules would have been specific over every detail, now, the over-arching objectives will be specified, giving the designer choice, and the freedom to innovate.
What is the International Naval Safety Association?
The International Naval Safety Association (INSA) was established in April 2008 in order to develop and maintain the Naval Ship Code. INSA participants are working together with the primary function of developing the Naval Ship Code.
What kind of organisation can join INSA?
Navies and Classification Societies involved in naval business may apply to join INSA.
What is a Classification Society?
A classification society is a non-governmental organisation that establishes and maintains technical standards for the construction and operation of ships and offshore structures. The society will also validate that construction is according to these standards and carry out regular surveys in service to ensure compliance with the standards.
Why should an organisation participate in the INSA?
By being a participant in INSA, an organisation would be able to keep abreast of development to the Naval Ship Code and be capable of contributing directly to that development. An INSA participating organisation can attend the INSA Annual General Meeting and participate in Working Groups developing the Naval Ship Code. In addition, participation gives an opportunity to meet other participating Navies and Classification Societies and share their experience with naval ship safety regulation.